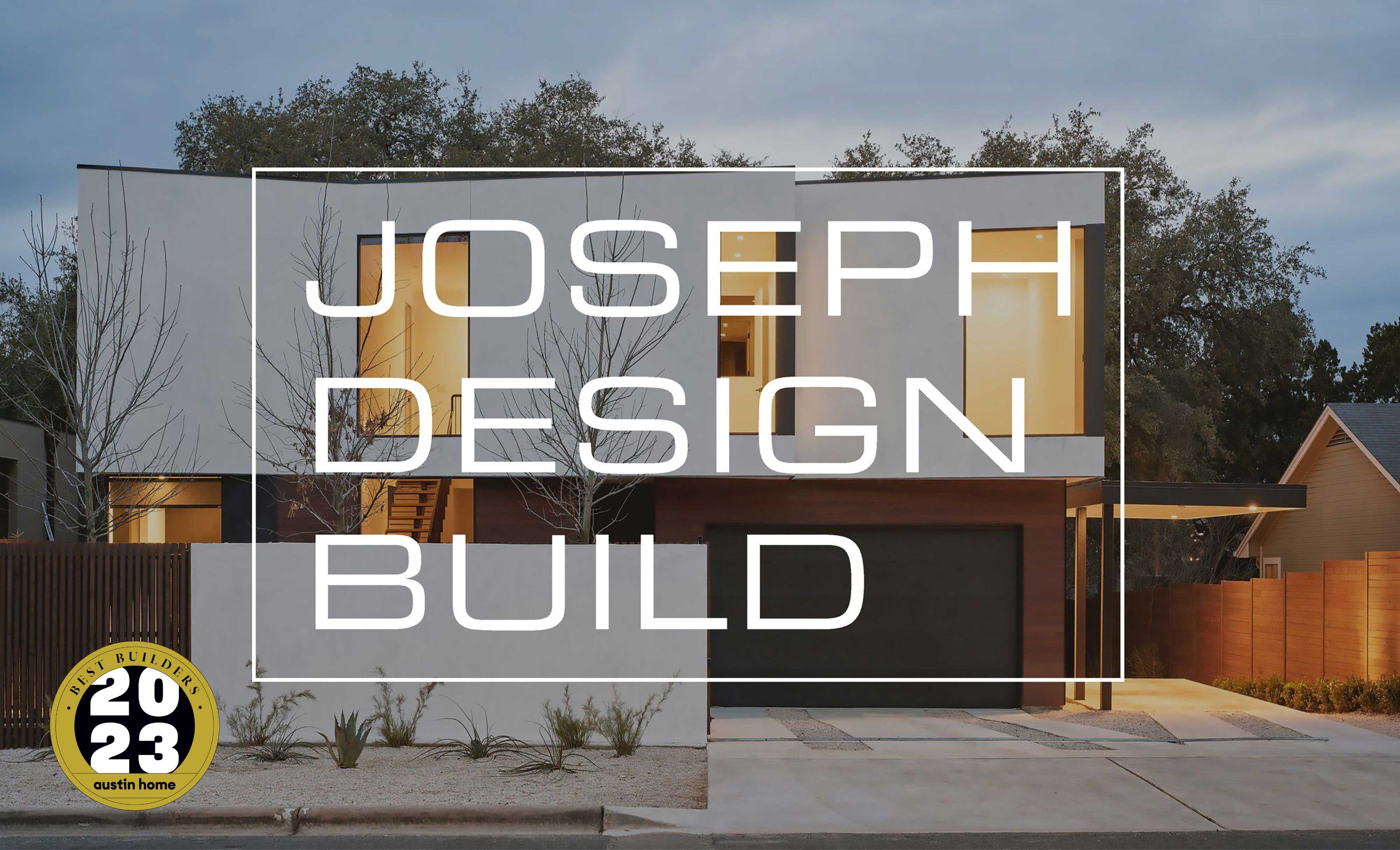 Award-Winning Modern Homes
Designed to Inspire, Crafted to Last
Joseph Design Build is an Austin design-build firm known for sophisticated and sustainably built homes of incomparable craftsmanship. Our work is rooted in the pursuit of elevated living experiences, blending timeless design tenets with our unique approach to Austin-inspired modernism.
Custom Homes
Our personalized custom home process is tailored to your needs and budget. You'll collaborate with our experienced team on every aspect of the design, from layout to lighting, in a smooth and rewarding hands-on experience. You'll also receive regular updates throughout the construction process.
From the initial consultation through move-in, we are with you every step of the way. In-house services include architecture and interior design, construction, site selection, permitting, styling, landscaping, pool and spa design, and custom upgrades, including backup generators, whole-home air purifiers, and more.
Move-In-Ready Homes
Joseph Design Build also offers carefully curated move-in-ready homes. Beautifully built to the highest craftsman standards and designed in harmony with their surroundings, these amenity-rich modern designs can be found minutes from Downtown in the best neighborhoods in Austin.
Our move-in-ready Austin homes are an excellent option for buyers searching for a high-quality home on a tighter timeline.
Contact us today to learn about our upcoming modern homes.