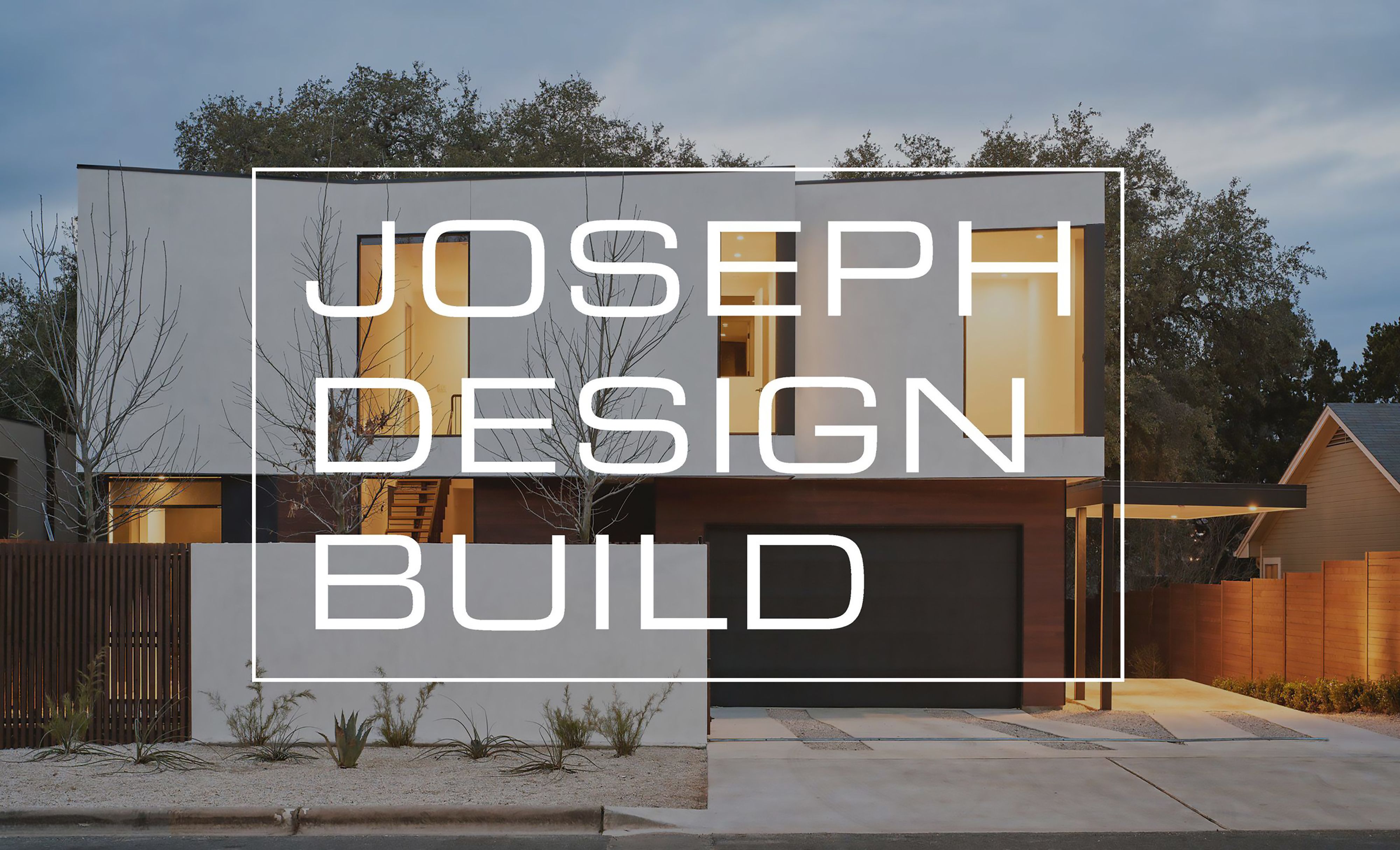 Award-Winning Homes, Designed to Inspire.
Driven by a world-class design team and the promise of a smoother, more efficient construction process, Joseph Design Build has actively elevated the Austin luxury home experience for nearly a decade. As the Capital City's most innovative luxury design-build firm, Joseph Design Build pushes the envelope at every opportunity, creating gorgeous, functional homes that are carefully cultivated meet the shifting needs of Austin residents.
About Joseph Design Build
Joseph Design Build houses are thoughtful arrangements of light and space, brimming with amenities and assembled by skilled craftsmen using the highest quality materials available. This seamless connection between the design and build operations is vitally important when working with these one-of-a-kind luxury residences, and you won't find a firm better equipped to handle the creation and construction of unique projects in all of Central Texas.
Spearheaded by Gabe and Thomas Joseph, who lead a collaborative group of in-house architects, interior designers, and builders, Joseph Design Build has already successfully designed and built more than 75 beautiful homes in the city's best neighborhoods, and currently has dozens of projects in various stages of development.
The neighborhoods Joseph Design Build prioritizes are ideally positioned to provide all the best parts of city living. They are both secluded and spacious, with an abundance of trees and green space. They are also located just a short walk from the best areas in Austin. You'll find countless restaurants, shops, and other urban amenities in all directions, alongside the iconic Zilker Park and its rolling hills.
In these parts of the city, and amidst the rapidly-changing real estate landscape, it is more important than ever to have experts on your side. Joseph Design Build understands the city and its neighborhoods better than any firm in Austin, and we leverage that expertise for our clients every step of the way.
Furthermore, there has never been a better time to buy Austin real estate. These homes are more than just gorgeous living spaces — they represent stable, long-term investments in one of the fastest-growing parts of the country.