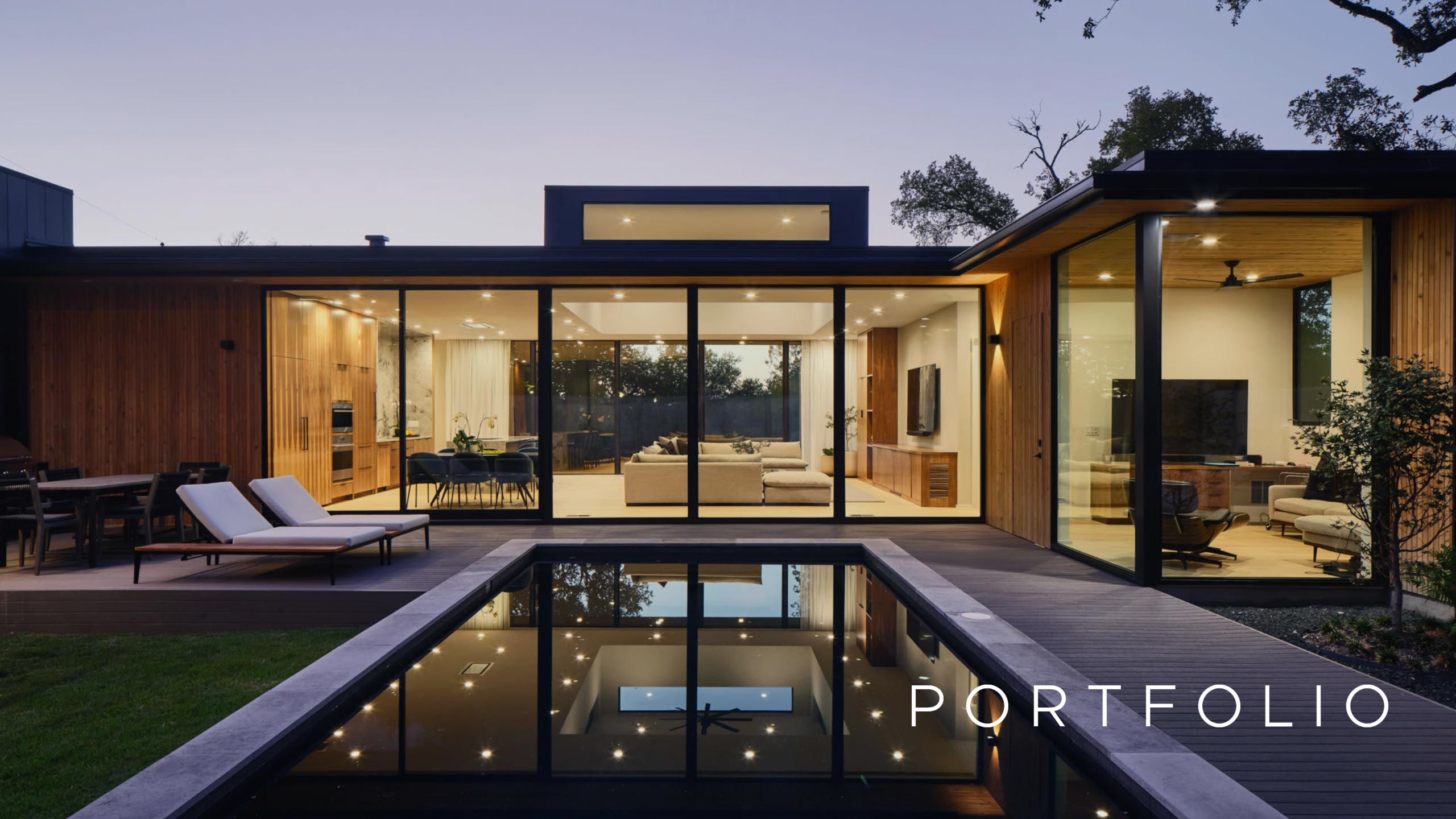 Long Record of Excellence
The gallery above is a curated collection of custom homes designed and built by Joseph Design Build. These tailor-made living spaces perfectly exemplify the modern and function-driven vision that guides Joseph Design Build.
Click any of the images above to explore the property in further detail. You can also visit the Buy page to see all of Joseph Design Build's upcoming projects.
From built-in water features, to the latest home technologies, there are no limits to the level of personalization a Joseph-designed house can offer. Livability and function are the top priorities from day one, and every aspect of the design process stems from those initial necessities.
Each of these luxury homes can be found in the Austin neighborhoods surrounding downtown and South Congress. This premium stretch of city offers easy access to the nightlife and amenities that make Austin so appealing, while simultaneously providing ample space and privacy.
Residents enjoy the dual advantages of home-ownership and metropolitan living. It is a rare combination that doesn't exist in many cities, least of all one as popular and thriving as Texas' capital.
This balanced lifestyle is precisely what makes these neighborhoods so coveted — and so competitive. But when it comes to buying, designing, and building in these sections of Austin, no firm has more experience than Joseph Design Build.
The award-winning Joseph team has spent nearly a decade establishing relationships within these communities, and their personnel understand the unique challenges that define home-building in the area.