Barton Hills Custom — Fully Designed and Built By The Joseph Team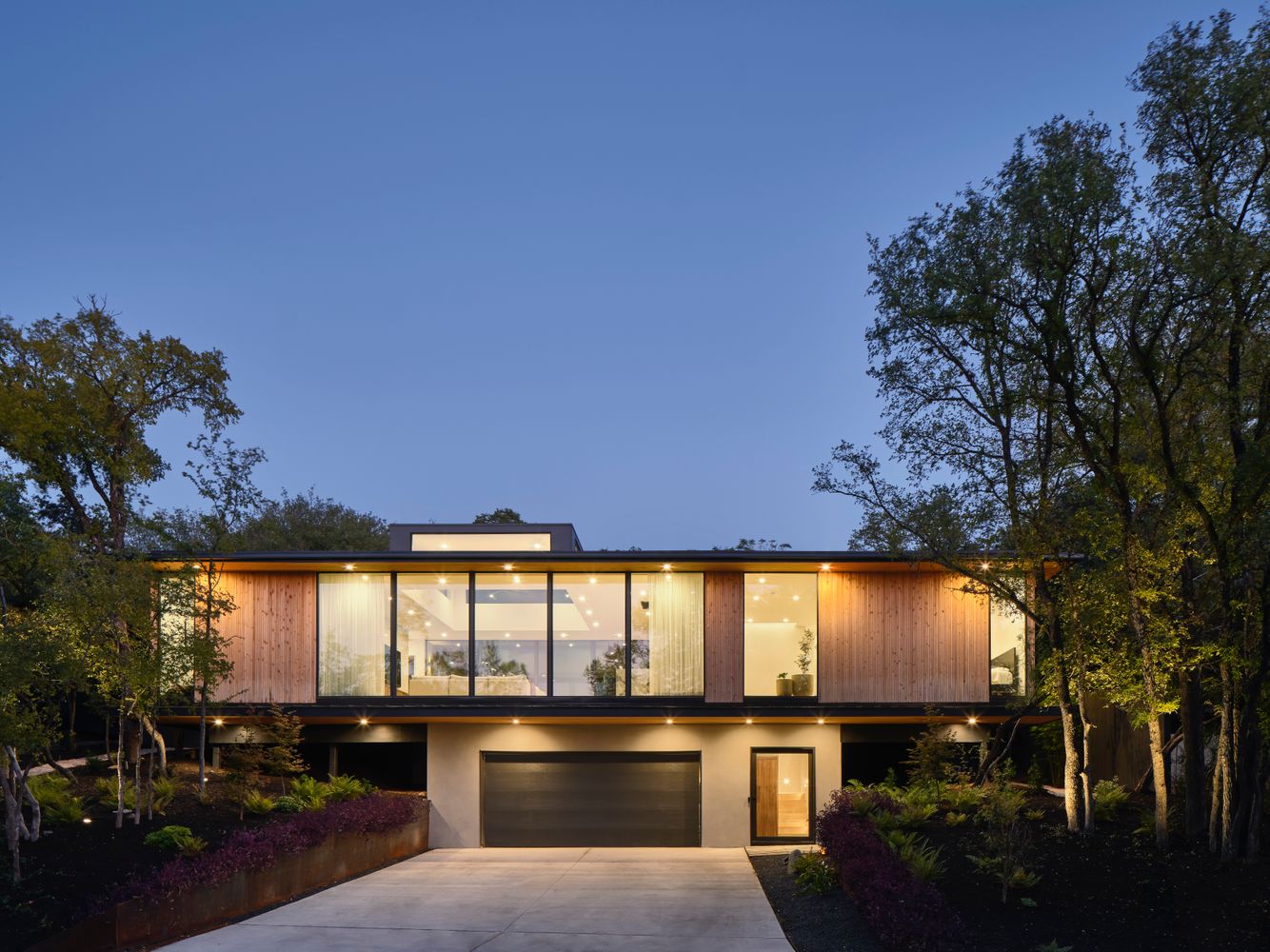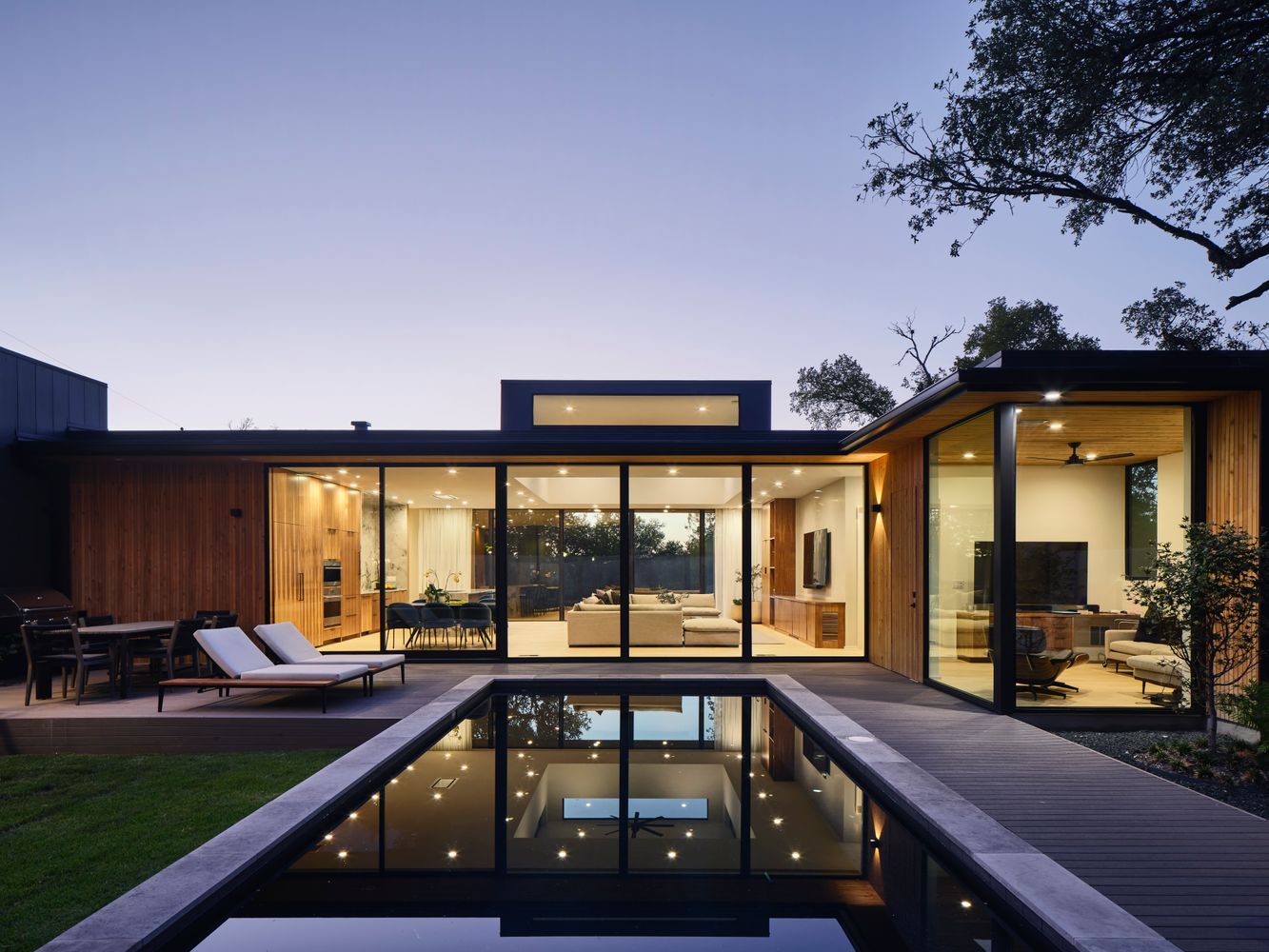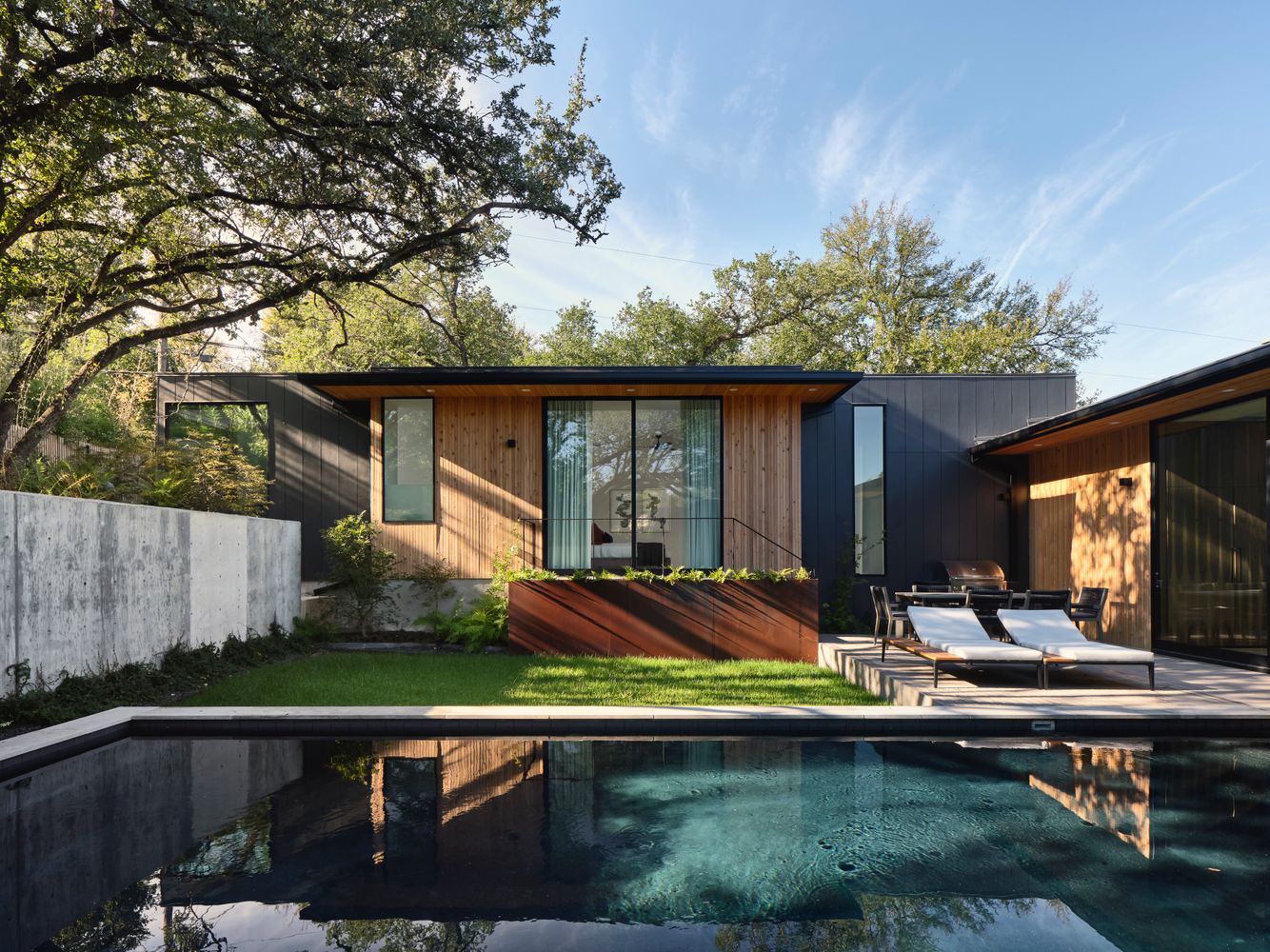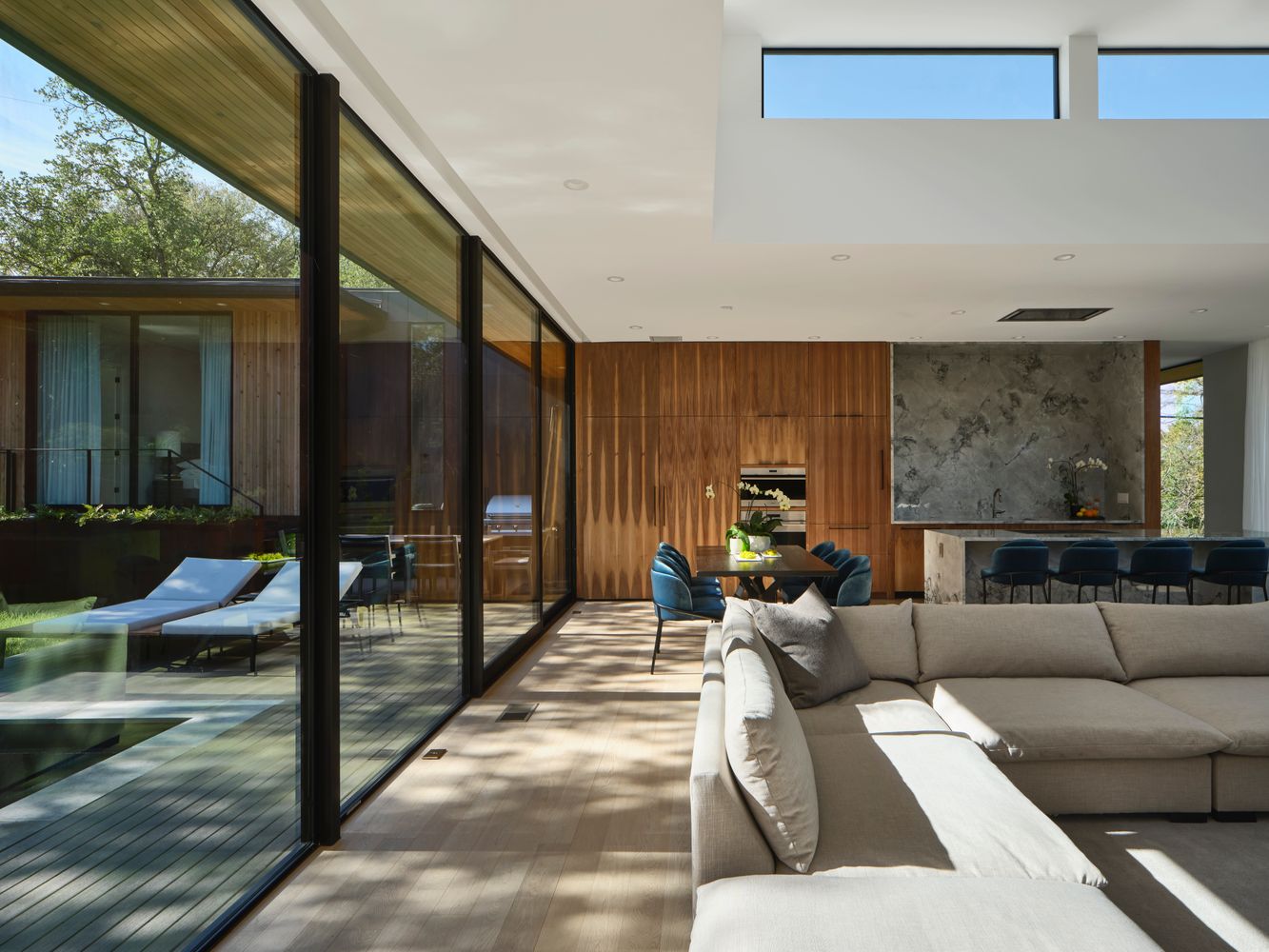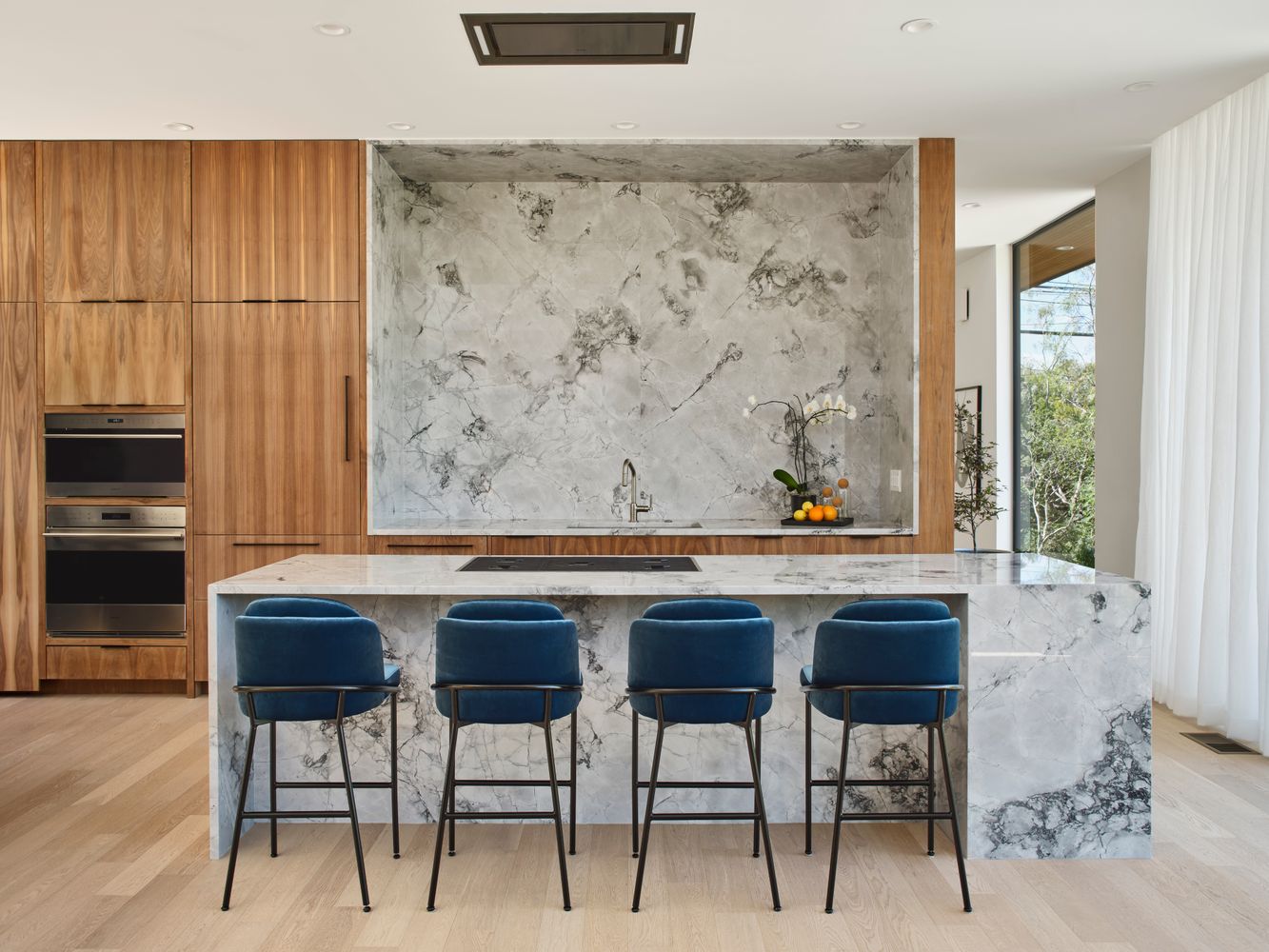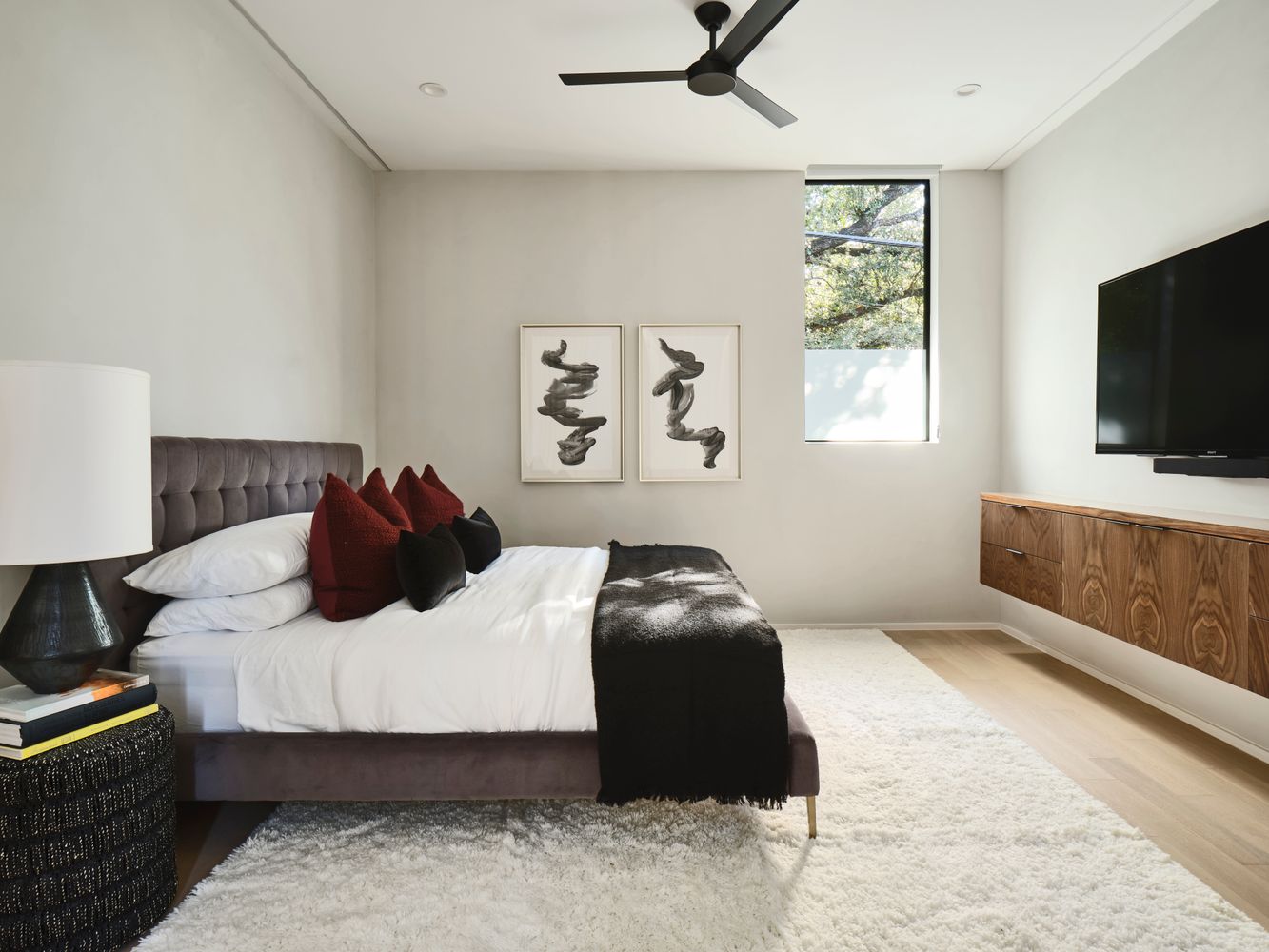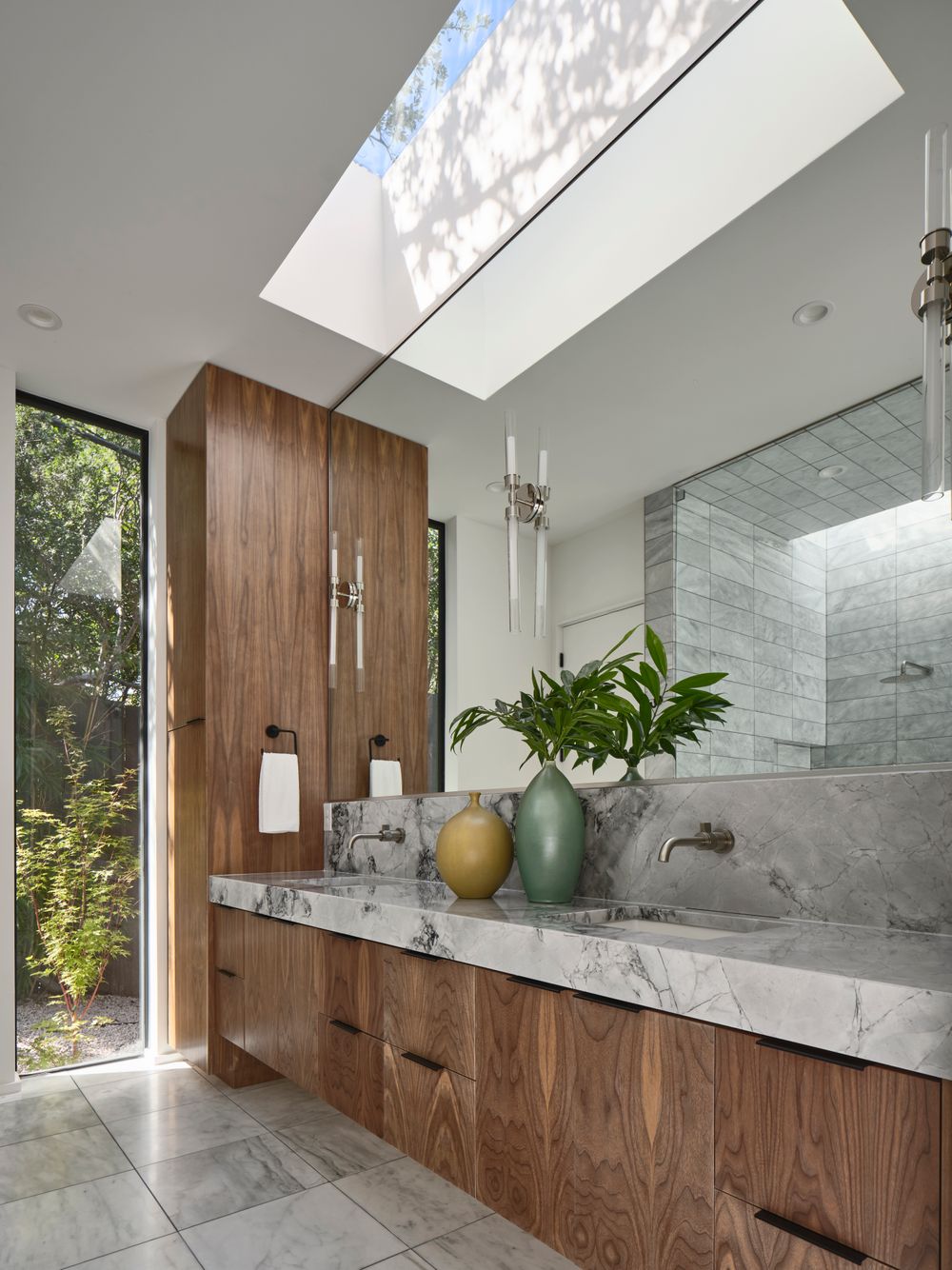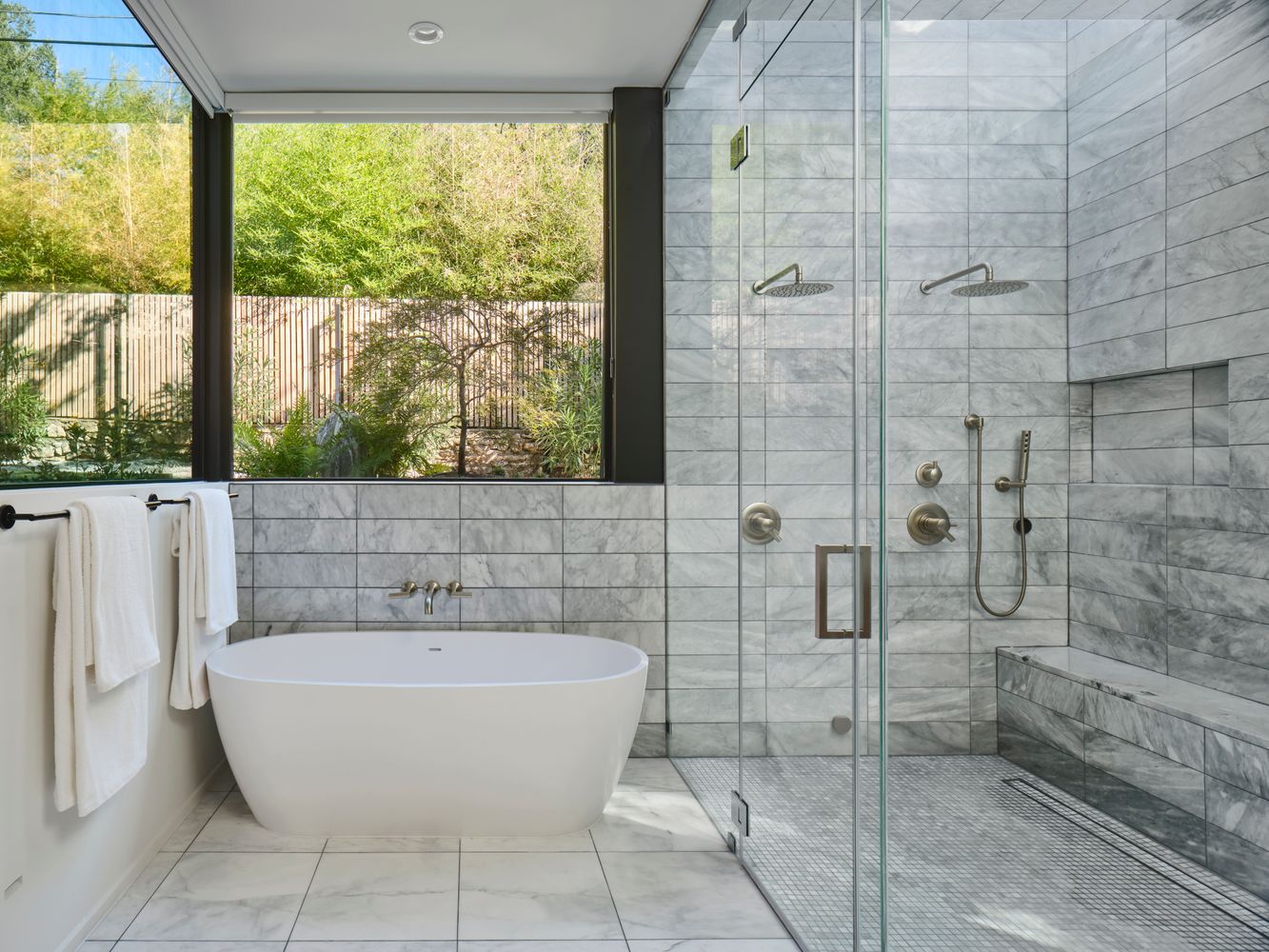 The Guiding Principles — This home was inspired by the tenets of modern Japanese design. It aims to remove distinctions between indoor and outdoor spaces, blending these separate areas into a single, seamless experience.
Nestled between two hills, the main living area floats above the garage and wraps neatly around the private courtyard and pool in an unbroken U-shape. This effortless cohesion is fundamental to the design and feel of the home, and allows the landscape to remain the natural focal point.
The numerous floor-to-ceiling windows provide a continual connection to the exterior, and the surrounding garden was carefully cultivated to maximize this union. There are more than 26 Japanese maple trees dotting the courtyard, and their subtle presence gives each room a serene, introspective quality.
The home itself features a tasteful combination of high-quality glass, concrete, marble, and wood — expertly employed to minimize unwanted distractions.
In many places the wood accents meld directly into the outside paneling, further emphasizing this fusion of inside and out. No matter where you stand, the flow of energy invites you to turn your attention towards the beauty of the garden. From a structural perspective, it is more than 3,000 square feet, with three bedrooms and a main suite overlooking the courtyard.
But it is this synergy between design, material, and space that ultimately makes Westridge so unique.